Business Development Services
We'll Help You Grow Your Business Online & Offline!
Online Marketing
The Internet presents an opportunity for businesses to market their products and services to a local or international audience. Regardless of where your prospective clients reside, you need to establish your expertise, provide value to the visitor and develop a relationship if you hope to do business with visitors to your site.
Below we have provided a brief synopsis of the different tools that we use to help you succeed on the Internet. Every business is unique so we start with an analysis of your requirements to identify which of the following services best meet your objectives. Call or submit the form on our Contact page so that we can discuss your specific requirements in more detail.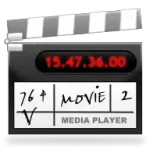 Marketing Videos
Video has become an important factor in telling your story online. People increasingly look for videos to tell them what you do, why your product or service is better, and why they should trust you. Relationship development is faster, easier and more effective when you use videos.
Having said that, there are many different ways to use video to tell your story; from live, on screen, "talking head" videos to animations, to whiteboard "doodle" videos, to training, and more. We can assist you in deciding what the right approach is for your business and your products or services.
Check out our video marketing page for more information.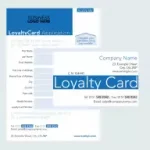 Loyalty Programs
In a world of immediate communications and competitors located half way around the world, companies have to do everything they can to keep their existing customers. If you are not staying in contact and rewarding your customers you can be sure that someone else is.
One of the most visible ways to show your appreciation is through a loyalty card or rewards card. These used to be the exclusive territory of large business, but now they can be quickly implemented and managed for even a small business. Loyalty cards can offer discounts, free perks, preferred treatment, in fact almost anything you can think of that might be of interest to your customers.
Let us show you how easy it is to provide your customers with a unique loyalty card from your business. We can implement and manage the entire program for you or we can provide you with the tools to manage the process on-site, whichever makes the most sense for you.

E-mail Marketing
When a visitor accesses your website, it is important to have some way to capture their contact information so that you can develop a dialogue with them. Providing a registration form for users to sign up for your newsletter, free report or e-mail list creates what is known as an 'opt-in list' – a list of subscribers that have given you permission to send them information. This list then becomes the core component of a planned and scheduled marketing program that provides valuable information and possible savings opportunities for subscribers.
Only a small percentage of first time visitors are ready to buy right away. E-mail marketing programs give you the opportunity to keep your business in their mind while giving them some time to get to know and trust you. NAXAN Group can help you establish and manage your lists and can even manage your marketing campaigns while your personnel continue to focus on their regular responsibilities.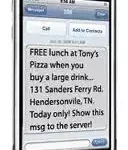 Text (SMS/MMS) Marketing
Ninety-five per cent of SMS messages get read within 2 minutes. This means that your communication with your prospect is immediate and has a much higher read rate than most other marketing media. Used effectively, SMS marketing can build rapport, provide real benefits to recipients (such as specials, coupon codes, etc.) and provide your business with a way to react to changing conditions (such as time sensitive specials, a quiet night in your restaurant, product overstock, etc.).
You can build SMS lists just like e-mail lists! Over time you can continue to market to list members to develop trust and to increase business. SMS marketing is one of the most cost effective ways to reach potential customers. NAXAN Group can enable you to develop your own campaigns or we can look after them for you.

Social Media – Facebook, Google +, LinkedIn, Twitter…
It seems that everyone is talking about social media these days. For many businesses it has been hard to identify how to use the power of social media to their advantage. Used effectively, social sites like Google +, Facebook, LinkedIn and Twitter can provide bi-directional communication with your visitors and customers.
What would you use that for? Use these sites to build stronger relationships with visitors, respond to requests for information, deal with problems, be more responsive to your customers, reward visitors with discounts and coupons, promote special events, and a whole host of other ideas that make sense for your business.
Social media can quickly become overwhelming if you don't have a plan. Knowing who does what as far as your social plan is critical to delivering a consistent message and experience for visitors. Developing a social calendar based on your objectives can make managing your presence much less stressful. NAXAN Group can help you identify where to be, what to do, how often to do it and what tools to use. In fact we can actually manage your social marketing programs for you, once the proper plan is in place, so that your personnel can stay focused on their existing responsibilities.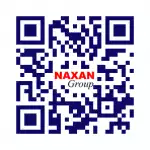 Quick Response (QR) Codes
QR codes have become a very popular option for providing mobile users with access to offers in many different ways. QR codes are typically used in print ads, signage and printed marketing materials – anywhere that a mobile user can find them and scan them. A user with a QR code application on their mobile device (most now have some type of QR reader software already installed) can be redirected to a web page, a coupon offer, have their device instantly dial your number, send or receive a text message, view a map, etc. – where they can get more information, save money, place an order, or talk to a real person.

Directory Submissions
Online directories give prospects an additional way to find out about you on the web. Links from directories often carry more weight than other back-links that you may have. This increases your ranking in the search engines. Common directories are Yelp, Google Places, Can Pages, etc.
Directories can be very beneficial to your business – especially on sites that allow users to rate your business. In order to maximize the benefits, it must be done correctly and consistently. Local directories are very important to brick and mortar businesses that have a web presence. We can build your directory listings so that they will get the most search engine 'love', and show you how to get customer ratings that add credibility to your marketing message.

Reputation Management
With the increasing popularity of social media sites it is inevitable that your business will be talked about online. This can be good or this can be bad, depending on the experience that the person had.
If you are not monitoring social sites, you have no way of responding when a negative comment arises.   If you are aware of a problem, you can use the same social sites to respond and try and resolve the issue. This will make you stand out as a proactive customer service business. Not always, but quite often you can turn the negative comment around and build a loyal customer.
With social media and directories, this interaction will be visible to all their contacts and friends and will enhance your credibility and reputation online. Monitoring social media can be quite time consuming. NAXAN Group provides services to address reputation management while freeing you to focus on customer service.
Web Design – HTML & WordPress
Whether you market locally or internationally, your web presence represents your business, your products, and your services. Having a fresh, clean, mobile responsive website that identifies the benefits of your products and services and provides an easy way to engage with potential clients will set you apart from your competitors and provide you with an effective environment to tell your unique story.
NAXAN Group will work with you to create a website that meets your sales and marketing objectives while giving you a forum to showcase your expertise. Of course the primary objective is to turn visitors into prospects, fans and customers. We specialize in developing standards based HTML (traditional) and WordPress (Page or Blog Style) websites. We consult with you to identify the right mix of content, marketing, graphics, video and social media integration.

Mobile Web Design
In 2011 mobile search passed traditional PC based search for the first time. Now over 60% of people use mobile devices to do their online searches. Have you ever used your cellphone to access your website? If you haven't this can be an eye opening experience if your site is not a responsive design. Most websites do not reformat the information to fit nicely on the smaller screen device, making it hard to find and navigate through the site. Most users will abandon the site after the first page, if this is the case.
To prevent this from happening to your visitors, you need to have a mobile enabled site. If you already have an existing non-responsive website, you can overcome this problem by setting your main site to automatically redirect mobile visitors to a mobile version of your site designed to present the data in an easily navigable format.
Having a mobile site is also important for your search rankings, as Google will penalize a site if it is not mobile compatible. It is important to know that the smaller format does not preclude having a visually exciting design that includes graphics, audio or video. Mobile also presents opportunities for click to call and click to SMS buttons that can give your visitors instant access to communicate with you.
Offline Business Development
The virtual world of the Internet has changed the way we do business in many ways, but we can't abandon the physical side of our business.
People use the web to do their research, but they ultimately buy from a real company with real people and real products or services. If your brick and mortar business is not properly aligned with the web presence they have come to know, you risk losing the trust they have developed online. In addition, for many businesses, online sales represent a very small portion of their business today. It is imperative to evolve your business plan to nurture online growth while maintaining and growing your offline sales. That is why we have developed the following Business Development services that can help you transition to the hybrid online / offline world with consistent and effective sales and marketing outreach programs.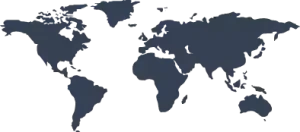 Lead Generation
NAXAN Group can provide qualified leads for your business. We do this by developing customized online marketing programs to identify and qualify potential customers for your business. Based upon an agreed upon cost per lead, your team can concentrate on selling while we concentrate on promotion. This is a great solution for organizations that have high value customers but limited resources for marketing.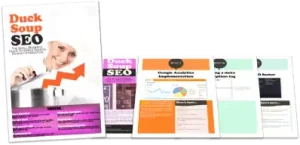 Brochures, Newsletters, Graphic Design
Coordinating online and offline visuals is very important in delivering a consistent message to potential clients. We can create brochures, newsletters, and other marketing collateral for your business that meshes nicely with your online presence.
Sales & Marketing Automation
Managing marketing and sales without automation leads to lost sales, missed opportunities, stressed team members and inconsistent customer experience. With the proper tools, marketing personnel can develop effective programs, implement and track them and adjust quickly to changing conditions.
Sales reps benefit from automation tools that give them reminders, central data storage, effective communication tools, marketing collateral and increased sales with less headaches.
There are many options from simple contact management to fully integrated sales and marketing systems. Let's discuss your requirements and find the RIGHT solution for you.