Methodology
Our Process Ensures Success!
Success in our business is about helping our clients be successful in theirs. This document lays out our methodology for working with our clients to provide value and to maintain open communications during the term of our engagement. This process is based on ten fundamentals that we mix, match and combine in ways that are appropriate for the specific needs of the client.
Adhering to the process ensures flexibility, responsiveness and accountability while eliminating confusion, miscommunication and misunderstanding. Our account management process includes the following 10 components: Listen, Analyze, Identify, Research, Recommend, Implement, Monitor, Report, Manage, and Review & Adjust.
Listed below are the ten areas with a brief description of each.
Listen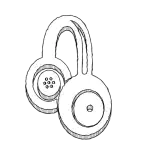 Listening is the start point for developing a relationship with our clients. Unless we understand the client's vision for their business and their web & marketing infrastructure we can't possibly make intelligent recommendations or ensure that their online presence will meet their needs.
But it goes beyond that; continuing to listen is critical for maintaining the success of the relationship and the quality of our service. We encourage information and input from our clients so that we can grow our understanding of their business and industry.
Analyze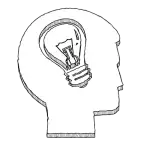 Once we have a clear picture of the client's vision for their business, and how they expect their marketing & web systems to support that vision, and, after we have gathered detailed information about their existing systems, the next stage in our process is to analyze the data looking for any disconnects or road blocks.
This involves looking at their existing web & social media presence, server configuration (if applicable), and the current business processes that must provide data for their online assets. This includes the flow of information between users or departments and those online systems. From this we can identify opportunities for improvement.
Identify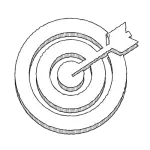 Analysis leads to identifying the processes, software, hardware, performance, or data flow challenges that the client is experiencing. It also identifies potential issues that have not yet become problems but will be in the future, based on existing growth or changing business requirements.
Research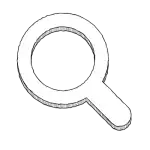 Research is an often overlooked component of developing the right solution for a client. Many vendors are so focused on what they already sell that they fail to look at other options that may provide greater benefits to the client.
Although we do have products and services that we have used successfully with many clients, we don't assume that a "one-size-fits-all" approach will be satisfactory. We continuously follow industry trends to stay abreast of new developments that may benefit our customers.
Recommend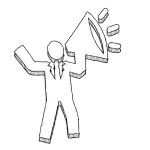 We take our role as technology advisors very seriously. Once we identify products or services that will improve efficiency, increase productivity, reduce complexity or enhance profitability, we will present those findings to the client for discussion and approval. At the end of the day, the client controls the pace of change within their organization based on their own assessment of our recommendations.
Implement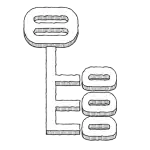 Once a decision has been made to move ahead with a solution, we work closely with the client to install and implement the changes. This is where the 'rubber hits the road' and it is very important to have a clear, open line of communication during this process. This allows us to address concerns as they arise and identify unexpected operational issues that need to be resolved.
We often find, as a new solution is installed, that the client will identify additional capabilities that were not part of the original project but that would be beneficial, if they can be implemented. We will work with the client to identify the impact of these changes on cost, performance and efficiency. Once the client is satisfied that the benefits justify the changes, we will proceed to implement them.
Monitor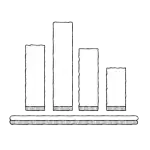 Depending on the engagement continued monitoring of the installation / systems may or may not be part of the services we provide. Wherever possible we do recommend ongoing monitoring to ensure consistent performance, identify potential problems that are developing and to perform preventive maintenance procedures, such as patches, upgrades, security enhancements, etc. Our experience with monitoring has been that it permits problems to be diagnosed early, before they become critical and costly.
Report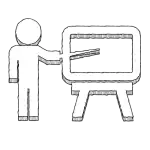 It is important to periodically test and report on the status of any solution and to make the client aware of any potential issues that have been identified. With modern technologies that allow 24/7 access to the systems, it is also important for the client to be aware of what services are being performed on their behalf. Reporting gives the opportunity to address any items or red flags that may have arisen and to rectify them going forward.
Manage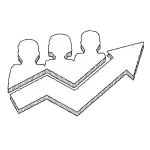 Again, depending on the client, we may take on the responsibility of fully managing their technology, including managing vendor relationships, working with internal clients to develop new tools and solutions and maintaining the systems in top performing condition. Of course, the client is always in control of their environment, we simply alleviate them from the day to day duties required to maintain the systems, so they can focus on their business.
Review & Adjust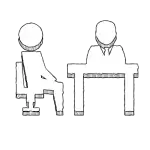 Finally, although there is some overlap of the previous steps, the ultimate goal of having a management process is to collect and analyze the data to determine if the systems are working effectively or if there are changes that need to be made. This is a process that we undertake on either a quarterly, semi-annual or annual basis, according to the requirements of the customer. These meetings provide an opportunity to re-visit the systems and discuss any tweaks or modifications that may be required. It also gives us an opportunity to find out if there are any new business requirements that need to be addressed in the coming period.
Summary
The whole point of a documented process for working with our clients is to ensure that we all have the same expectations about what is to be delivered, how it will be delivered, and what outcomes are anticipated. The continuing dialogue afforded by this process ensures that we never stray too far from the needs and expectations of our clients. It also gives them an opportunity to grade us on our performance, which we use to take whatever steps are necessary to maintain their confidence and provide exceptional service.